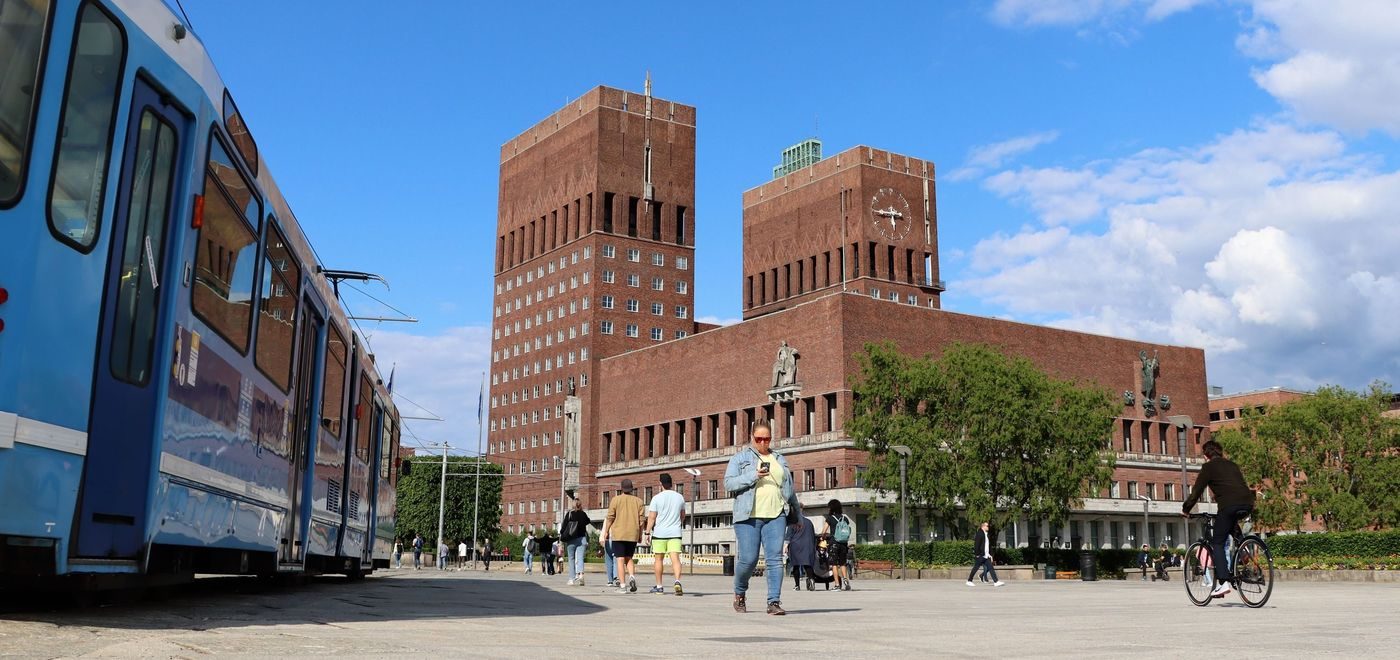 Oslo's new Climate Strategy
The five targets in Oslo's new climate strategy cover both what we need to do to cut greenhouse gas emissions as well as how we should adapt to prepare for future climate change.
Tekst Hilde Solli / Nils Gelting Andresen Foto Nils Gelting Andresen
If we are, as a planet, to achieve the targets of the Paris Agreement to limit global warming to maximum two degrees, our cities must take responsibility for a large share of the reductions in greenhouse gas emissions.  Cities have more capacity to cut emissions, and cleaner cities are better places to live. This encompasses our daily travel, how we build, the materials we use, how we heat our homes and how we manage waste. Oslo also has large natural areas that both impact our emissions and how we can withstand climate change. All these issues are covered by the new climate strategy.
The climate strategy for Oslo towards 2030 was adopted by the City Council at the start of May and replaces The Climate and Energy Strategy and The Climate Adaptation Strategy from 2015 and 2016. The main objective remains – for Oslo to have close to zero emissions. The new strategy comprises five targets for Oslo's work on climate change.
1. 95% reduction in Oslo's greenhouse gas emissions by 2030, compared with 2009
This target involves the direct emissions – those emissions that occure within the City of Oslo's boundaries. One fourth of direct emissions are generated by private vehicles and close to one fourth by vans, lorries and buses. The remaining share is mainly from building and construction and from waste incineration at the two incineration plants in Oslo. All these emissions must be eliminated for Oslo to achieve its target of a 95% cut in emissions.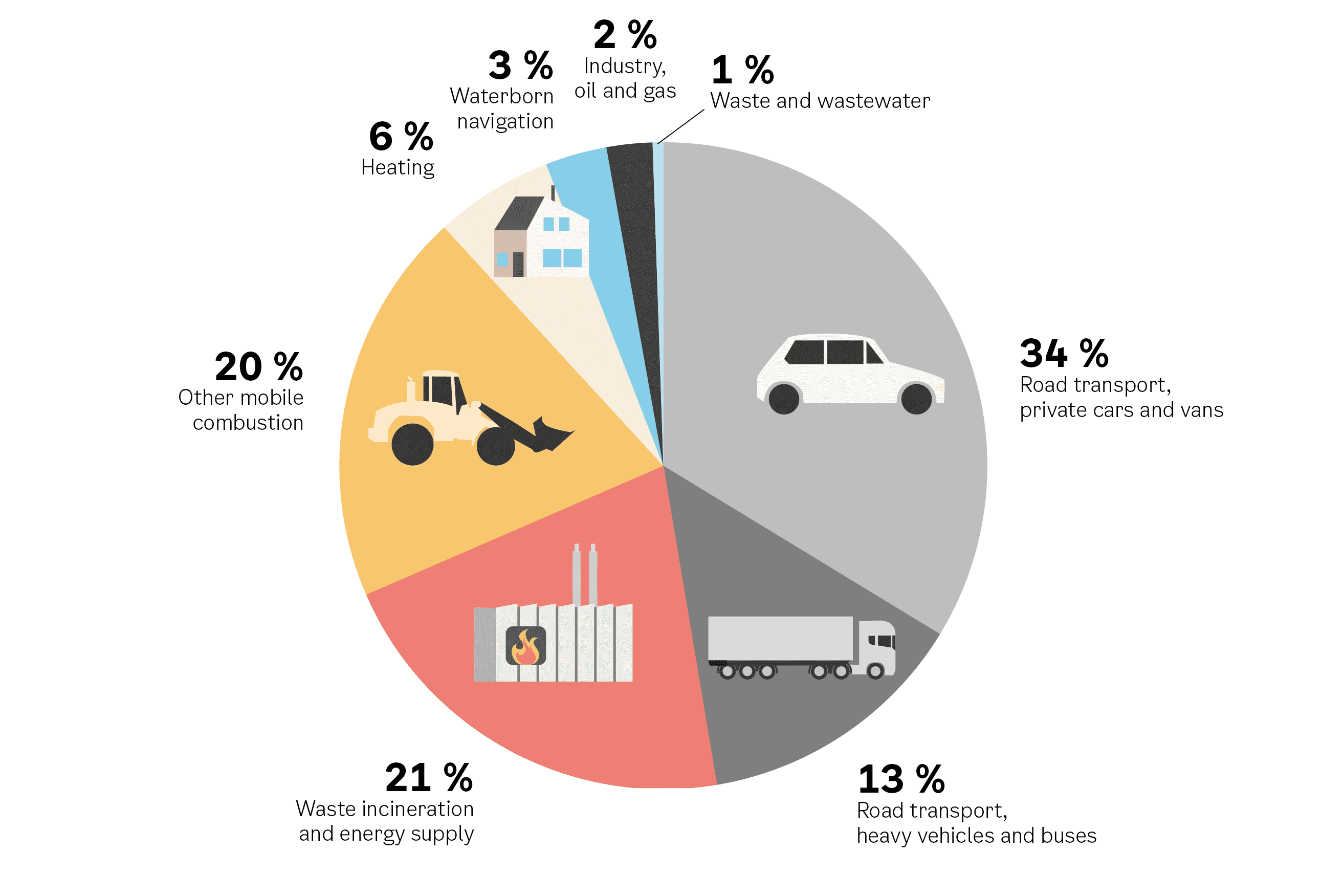 2. Management of Oslo's natural areas to protect carbon storage in vegetation and soil, and to increase sequestration of greenhouse gases in forests and other vegetation leading up to 2030
Trees and soil provide carbon storage. When trees and other plants grow, they bind carbon in the tree trunks, branches and roots. Carbon from old plants is stored in soil, and moors provide particularly high carbon storage. The target is to protect and increase this natural form of carbon storage in Oslo, both in Marka (recreational forested area on Oslo's outskirts) and in the city.
3. 10% reduction in total energy consumption in Oslo by 2030, compared with 2009
The target for energy relates to energy consumption for heating buildings, transport, etc. Electric cars are more efficient than cars running on combustion engines, so the transition to electric cars represents a reduction in energy consumption by two thirds. Energy for cars and buildings is more closely linked when electric cars are charged.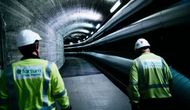 English
Bringing you heat that's been extracted from your sewage
4. Oslo's capacity to withstand climate change is strengthened towards 2030, and the city develops so that it can withstand the changes expected leading up to 2100
This implies that society shall be better able to withstand the weather that will be produced by climate change. This requires solutions such as green roofs and space for water runoff in the city. Marka and other green areas make us better adapted to climate change as natural areas help regulate local temperatures and protect us against floods and erosion.
5. Oslo's impact on greenhouse gas emissions outside the City are significantly lower in 2030 than in 2020
The City of Oslo is also responsible for emissions that take place in other parts of the world. These are known as indirect emissions, and originate from production of goods and services outside of Oslo, but which are used by persons and businesses in the city. Emissions from consumption and economic activity, indirect emissions, are often higher than direct emissions within the city limits. These emissions are everyone's responsibility, but the City shall facilitate increased reuse and repair of products and shall provide information on climate-friendly consumer choices.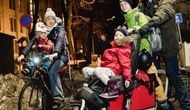 English
This family wants a car-free life in Oslo
16 target areas
These targets can only be achieved by means of interaction between the citizens, businesses, municipal agencies and other public bodies. The strategy has spotlighted a number of specific measures that individually bring us closer to our targets.
The City Council has adopted 16 target areas to reduce emissions.  These target areas relate to all emissions and how the city can better withstand climate change. They are comprehensive, covering issues such as how to protect nature both in the city and in Marka, how we plan and build our city, how we move around – to waste and consumption. The target areas also involve management and governance. How the City of Oslo as an organisation shall individually and in cooperation with others achieve these targets.
1.         Oslo shall ensure proper management of Marka recreational area so that the carbon storage in the forest is protected, allowing nature to adapt to climate change and maintaining the important role played by Marka in preventing the consequences of climate change.​
2.         Oslo shall protect and restore watercourses, fjords, parks and recreational areas. Oslo shall develop the city from within, and  promote densification around public transport hubs.​
3.         Walking, cycling and public transport shall be the primary choices for transport in Oslo. Car traffic shall be reduced by one third by 2030, compared with the level in 2015.​
4.         All private vehicles on Oslo's roads shall have zero emissions by 2030. Public transport shall have zero emissions by 2028.​
5.         All vans shall have zero emissions. All heavy-duty transport in Oslo shall have zero emissions or make use of sustainable, renewable fuel by 2030.​
6.         Port operations and transport on the fjord shall have close to zero emissions.​
7.         Building and construction work in Oslo shall be fossil-free, then zero emissions by 2030.​
8.         Oslo shall have a circular waste and sewage management system based on reuse, material recovery and energy recovery, which does not produce greenhouse gas emissions.
9.        A larger share of energy production in Oslo shall be local, and various energy systems shall supplement and support each other.​
10.      Buildings in Oslo shall utilise electricity and heat efficiently and reduce energy consumption.​
11.      The City of Oslo shall facilitate reduced and more climate-friendly consumption among citizens and businesses. Goods and services required for the City of Oslo's operations shall have low greenhouse gas emissions as a requirement. Oslo shall limit emissions related to the consumption of materials for buildings and infrastructure.​
12.      The City of Oslo shall promote climate-friendly conduct among its citizens and businesses through communication, dialogue, training and collaboration.​
13.      The City of Oslo shall facilitate climate-friendly innovation and change via close collaboration between the City and its businesses, researchers, organisations and citizens.​
14.      The City of Oslo's climate governance system shall be further developed. Climate targets shall govern the City of Oslo's budgets, and the climate budget shall be incorporated into the City's annual budgets. All relevant decisions shall take into account emission reductions and climate change.​
15.      The City of Oslo shall have closer collaboration with the Government, regional government and other major cities to ensure that the City develops into a zero-emissions city with the capacity to withstand future climate change.​
16.      The City of Oslo shall collaborate with international bodies to obtain knowledge of the best climate solutions and to share experience and internationally disseminate climate solutions that can provide rapid cuts to emissions.
How the strategy was compiled
The Climate Agency prepared a technical paper as a basis for a new climate strategy. This included proposed target areas. Our proposals were based on emissions and various technical input about what was required to achieve the cuts. The target areas were crafted via interaction with organisations and the City's citizens. Breakfast meetings, meetings with businesses and a public input meeting were organised. The Climate Agency's technical paper was submitted for public inquiry, and we received input from 75 parties. This input allowed us to prepare an improved technical paper for Oslo's new climate strategy.
The technical paper was then sent to the politicians in Oslo City Government, and they worked together with the administration to compile a Oslo City Government proposal for a new climate strategy. It is this strategy that has now been adopted by the City Council.
Making climate-friendly choices shall now be easier
The target areas involve making it simple for people to make climate-friendly choices on a daily basis. Walking, cycling and public transport shall be made simple. The climate strategy also includes a target to reduce traffic. We achieve this when people choose to walk, cycle or take public transport.  The City of Oslo also collaborates with businesses on how to make goods transport more efficient.
All public transport – including buses and ferries – shall have zero emissions by 2028.
It shall be simpler and less expensive to choose a zero-emissions car than a fossil-fuel car. By 2030, all traffic in Oslo shall have zero greenhouse gas emissions. This implies that all vehicles shall have zero emissions – or run on biogas or other sustainable biofuels. Biogas and other sustainable biofuels are particularly relevant for heavy vehicles, where there are currently few zero-emissions systems.
A climate-friendly daily life also involves how we live and the things with which we surround ourselves.  More frequent and more intense precipitation represents the risk of excess surface water and flooding. This is the climate change challenge expected to have the most significant impact on Oslo. Increased precipitation, along with the target to retain the carbon stored in trees and soil, makes it all the more necessary to protect the green areas in the city and in Marka.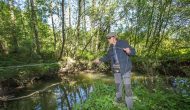 English
"I don't think people realize that they can fish right outside their apartment blocks"
Green areas are also important for recreation, biodiversity and air quality. The scarce areas available in the city must therefore be properly exploited. This implies, for example, making sure that the places we need on a daily basis, such as libraries and sports centres, can be reached with climate-friendly transport. We must plan the city for its citizens, and so that it is easy for us citizens to make climate-friendly choices every day.
Any building and construction work for our city shall also be conducted without greenhouse gas emissions. The entire upgrade project in Olav Vs gate has been carried out using zero-emissions machinery. The target is for all buildings and streets to be built in a similar way by 2030. This not only provides cuts to greenhouse gas emissions, it also improves air quality and reduces noise. This is important, not least for those working on construction sites.
The City's buildings and streets shall also be constructed so that they can withstand climate change. The City shall become more climate-resilient – with green roofs, trees in the streets and surface water management preventing surface runoff from entering basements. At the same time, the buildings themselves shall be constructed so that they last longer and have materials with a low carbon footprint.
Achieving the targets requires major collaboration
If we are to achieve these ambitious targets, we have to develop new solutions every day, moving ahead. The City of Oslo has a climate budget that provides an overview of greenhouse gas emissions in Oslo, and the measures we are implementing. The climate budget allows us to monitor whether we are doing enough, and clearly lays out who is responsible for executing measures.
At the same time, Oslo needs to collaborate with the Government, organisations and businesses in Oslo in order to achieve our targets. We can collaborate with the Government to identify more and new ways of governance. We can collaborate with organisations and businesses to identify new climate-friendly solutions.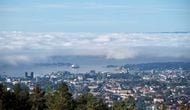 English
The Climate Budget – explained
Businesses play a key role both in creating and utilising new technological solutions and business models required to cut greenhouse gas emissions. Oslo has a number of companies with ambitious climate targets, with which the City of Oslo aims to collaborate and support. Oslo aims to be an arena for development, testing and demonstration of new climate solutions.
Children starting school in 2020 will be attending upper secondary school by 2030. By that time, Oslo will be a zero-emissions city. The schools therefore have to provide children and adolescents with competencies regarding sustainable development and how to protect themselves and nature. Oslo has therefore implemented a programme of climate pilots who visit the schools, in addition to an online portal (klimaskolen.no) available to the schools for educational purposes.
Oslo is also collaborating with other ambitious cities worldwide to identify solutions. We can learn from action taken in other cities, but also have a lot of knowledge to share. International collaboration also enables sufficient demand for zero-emissions solutions so that supply increases and prices fall. If numerous cities demand zero emissions, this will, for example, result in a more rapid introduction of zero-emissions excavators to the market!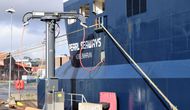 English
Moves to make a zero-emission Port of Oslo