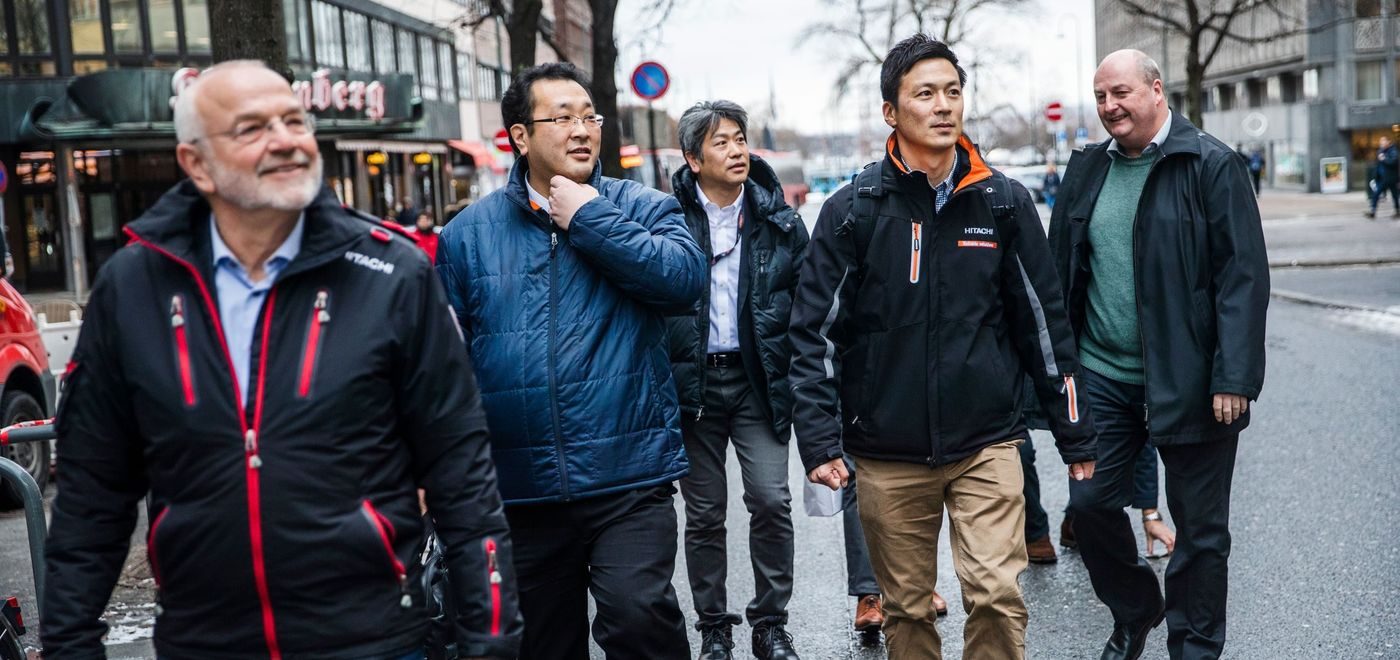 Electric excavators mean zero-emissions construction sites
This year, the Olav Vs gate and Klingenberggata site will be a zero-emissions development project – thanks to electric excavators and wheel loaders. This is generating interest in Japan.
Tekst Mari Fossheim Foto Hampus Lundgren
– This is very exciting.
– The European market is very clear about the power supply to be used for the construction machinery of the future – and the electrification of Oslo is certainly very inspiring.
Kosuke Ogihara, an engineer with the manufacturer Hitachi Construction Machinery, and three of his colleagues have come all the way from Tokyo to find out about the electrification of Oslo, how many of the city's construction sites have become fossil fuel-free, and about the next exciting project: the world's first ever emissions-free development site.
What is creating the biggest impression is that the city has decided that public procurements are to be used as a tool for establishing environmental requirements with publicly-owned companies.
– An extremely interesting move, he says nodding, before adding:
– We're at a crossroads in terms of how we should develop the company and the products that we make, and we were invited to Norway by our collaboration partner, Nasta, in order to find out more about the need for electric excavators. After our visit here, it's clear that the search by Norwegian and European contractors for emissions-free machines is something that we want to be involved in.
Emissions-free construction site
The Japanese delegation from Hitachi is standing outside the Saga cinema and looking down towards the harbour. In a few months the streetscape here will be changed into a pedestrian priority street between the National Theatre and Kronprinsesse Märthas plass. The upper part is to be pedestrianised. The taxi rank outside the Saga cinema is being moved to the southern quarter where Oslo's first charging point for electric taxis is to be established. The parking places are being replaced by delivery bays and disabled parking. It is a major upgrade to one of the city's most used streets.
This will also be the scene of what will possibly be the world's first zero-emissions development site. Work starts in September 2019 and according to the plan the area will be finished by 2020. All machines used within the enclosed site will be emissions-free, in other words powered by electric motors via cables, batteries or fuel cells, or a combination of these.
This project is "bleeding edge", meaning that it is ahead of what the market is currently able to deliver. But I've no doubt that this is the direction we should be taking in the long term

Bjørn Kummeneje, project manager with Bymiljøetaten, the Agency for Urban Environment
– This project started out as a specific order and a demanding challenge from the city council to carry out a pilot project for a emissions-free  development site. The industrial operators themselves are extremely positive and want change, but there are still a few pieces that have to be in place before zero-emissions construction and development sites can become standard. This project is «bleeding edge», meaning that it is ahead of what the market is currently able to deliver. But I've no doubt that this is the direction we should be taking in the long term, says a smiling Bjørn Kummeneje, project manager with the Agency for Urban Environment.
Fossil-free or emissions-free – what's the difference?
A fossil-free construction site is one that does not use fossil energy sources. This means that all construction machinery has to run on non-fossil fuel. The experience so far is that the requirement for a fossil-free construction site is often solved by using biofuels (HVO100), but a fossil-free construction site can also mean using zero-emissions machines.
A zero-emissions construction site is a more ambitious goal, and one that means that all processes on the construction site are zero-emissions. This means using energy sources that do not result in local emissions of CO2, particles or NOx on the construction site.
Electric excavators aren't off-the-shelf items
Because zero-emissions technology has only just started, slowly but surely, to move into the construction and development market. First to appear however was the fossil-free construction site. Since 2017 it has been a requirement that the city's own construction projects must be fossil-free. Most construction machinery can run on sustainable biofuel, thus contributing to a rapid reduction in emissions. District heating and electricity are a good alternative to the use of fossil energy in the construction phase.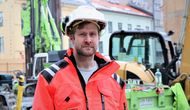 English
Zero-emission construction sites are on the way
– We've had considerable success with fossil-free construction sites, and the change-over has gone really well. But this is a much bigger step, acknowledges Kummeneje.
In order to secure sufficient numbers of various electric machines for construction to start in September 2019, the Agency for Urban Environment has announced a competitive tender process on the rental market:
– Electric excavators aren't off-the-shelf items for now. There's a long waiting time of up to 6 months from suppliers. We need a lot of different construction machines, from the smallest to the heavy excavators," explains Kummeneje.
From the City of Oslo's procurement strategy
In general, vehicles and building and construction machinery used in connection with the performance of work for the City of Oslo should have zero-emissions technology.
Procurement that allows for the use of other technology must be specifically justified in the contract strategy.
For vehicles and machinery where zero-emission technology is not available, biofuels (preferably biogas) should be used.
All renewable fuels should as a minimum satisfy the EU's biofuels sustainability criteria. No biofuels should be used that are based on palm oil or by-products from palm oil production.
Electric construction machines have to be built first
If the construction site is to be emissions-free, electrification of the heavy machines is absolutely essential, and there's a shortage of supply. However, a number of brave investors and developers have taken the lead. Nasta, one of the leading suppliers of construction machinery, was presented with a challenge by the city and responded with a number of important innovations.
– For our part, it actually started in 2017 with a project for a 17.5 tonne electric excavator. Next, there was a tender process for Pilot-E, the joint financing scheme for the Research Council of Norway, Enova and Innovation Norway. Together with selected partners, we were given an opportunity to develop a 30 tonne electric excavator, designed to operate on construction sites in densely-populated areas. It's a challenge, because there aren't many megawatt facilities with spare capacity for construction sites of this kind. The project prompted interest among many of our customers, explains Nils Olav Haukaas, who is the HSE manager at Nasta.
– The city was quite specific in its enquiry, and said that this is something they will be requiring in future, explains Haukaas.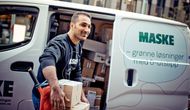 English
The benefits of switching to an electric van
In addition to the Pilot-E project, the company had made good progress in the development of the Hitachi ZX160LC-6, which Nasta converted itself to run on electricity. The diesel engine and fuel tank were removed, and an electric motor and battery pack were installed.
– Zero-emission construction machines have to be built and practically invented. So we're going to be carrying out similar conversions to other Hitachi models, both new and used.  This is an extremely exciting development and one we want to work on.
Did you know?
The City of Oslo has developed and adopted the Oslo Climate and Energy Strategy, which is in accordance with the Paris Agreement.
The target is to reduce the city's CO2 emissions by 95 per cent by 2030, compared to the 1990 level.
The strategy is backed up by an annual Climate Budget, integrated in the city's annual financial budget.
Read more reports and documents on Oslo's climate action here! (english)
Like a vacuum cleaner
Throughout the world 2.5 billion more people will be living in cities in 2050 than do today. Roads, housing and other urban infrastructure will have to be built for 1.5 million people every week. In the time leading up to 2030, 70 per cent of new infrastructure will be built in cities.
Oslo is also seeing considerable growth. By New Year 2018 there were well over 670,000 people in the city, with an increase of another 100,000 expected by 2030.  For this reason, about 50,000 new homes are to be built in Oslo by 2030. The new solutions are urgent.
Even though the change-over to emissions-free construction and development operations requires significant investment, plus the development of business models and infrastructure, there is going to be a lot happening in the coming months. At the Bauma construction and civil engineering fair in Munich this April, electric construction machinery and environmentally-friendly solutions are a hot topic.
– In terms of noise, a zero-emissions construction site will feel different. There will of course be some noise, but it will be different. Without noisy diesel engines, and no local emissions or CO2 emissions, things will look bright. The construction machines will look familiar, but they will run on batteries or be connected to a power cable like a vacuum cleaner, says Haukaas with a smile.
Climate action: The city is leading the way
The pilot project on Olav Vs gate therefore represents the starting shot for requirements for zero-emissions construction sites in Oslo, even though this might not be the minimum requirement for all subsequent projects.
However, the project is setting the pace for technological development. Stronger measures will gradually be required. If emissions are to be eliminated by 2030, help will be needed both nationally and internationally.
International demand will result in a greater range of emissions-free machines, and lower costs. In its latest draft version of an action plan for Climate Strategy, the Agency for Climate points to the C40 and CNCA networks, in which Oslo is working together with many of the world's biggest cities, as a part of the solution. This will help to boost buyer power and encourage the suppliers to work towards low-emissions solutions. Financial support for reducing project risks may also be a helpful tool in the early stages.
The Hitachi delegation from Japan: Kiwamu Takahashi, Yuta Furukawa, Kosuke Ogihara and Seigo Yamamoto are ready for the next stop on the map. Their journey will next take them to Amsterdam, where electrical solutions and infrastructure are also on the agenda.
– In Japan there is not as much of a push for this change as we see in Europe, and especially here in Oslo. We don't have sufficient access to power, says Kosuke Ogihara, before adding:
– What we can see is that the sector is changing, as is indicated by the united response to the Paris agreement. For us, as an electronics company, this is extremely exciting.
Read more: 
Perspectives on zero emission construction
Review of implementation of fossil free building sites
Guide to arranging fossil- and emission free solutions on building sites