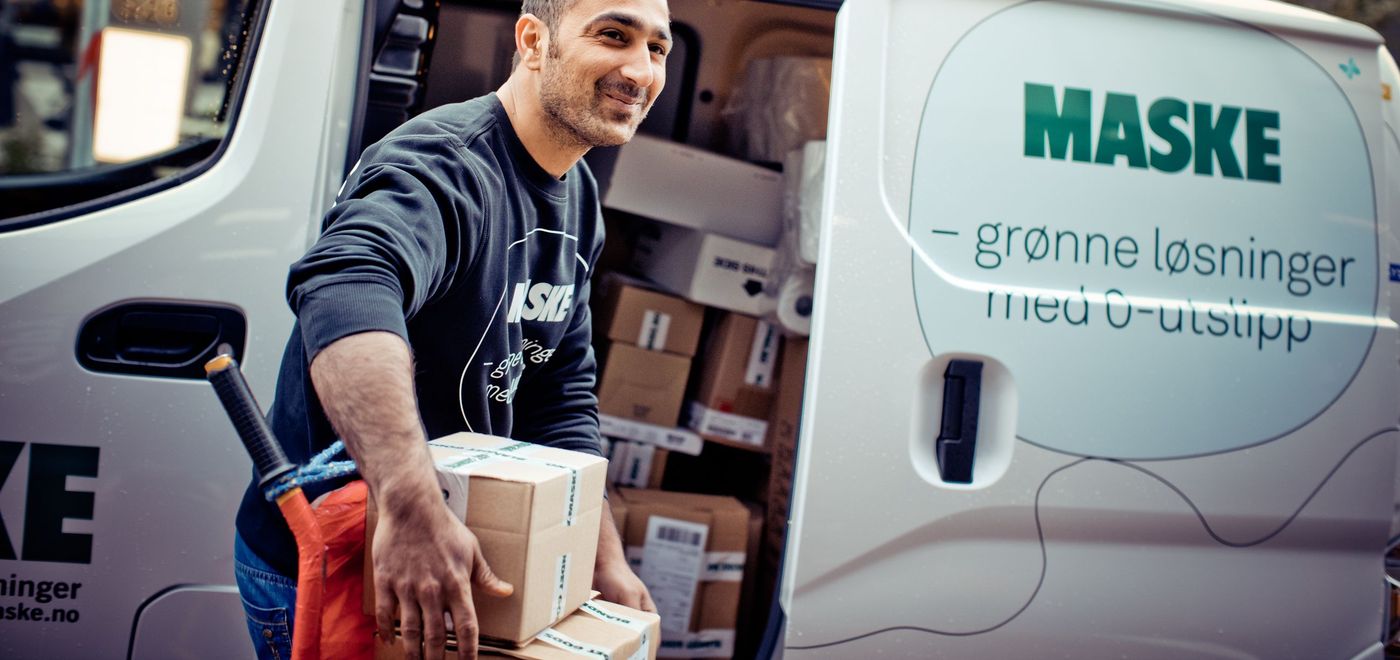 The benefits of switching to an electric van
Oslo's Climate Budget contains major new climate measures. There are measures to boost public transport, to increase the number of zero-emission construction sites, and in particular to encourage businesses to switch to climate-friendly vans.
Foto Oda Hveem
Saqi Ishaq lifts boxes out of his electric van at Helsfyr. The boxes are destined for the City of Oslo's offices in the high-rise building on Strømsveien.
When Ishaq's employer, Maske, won the contract to supply the City of Oslo with cleaning products, stationery and other disposable products, the ability to provide zero-emission transport was a decisive factor. This was due to the inclusion of new, more stringent environmental criteria in the tendering process. Nine of the ten Maske vans that will deliver goods to offices, schools and kindergartens, among other places, are electric. The tenth is a truck that runs on biodiesel. This is an example of how the City of Oslo is using its procurement processes to nudge forward the city's green transition.
 "Previously we had a fleet of diesel vehicles provided by our carriers. Municipal contracting hastened the process whereby we could offer zero-emission deliveries," explains Knut Erik Jakobsen, sales director at Maske.
 In general, the sector has been positive about the new environmental criteria, according to Åse Bjørnstad, a consultant at the City of Oslo's Agency for Improvement and Development:
"They understand that they have to adapt in order to compete for the City of Oslo's contracts in the future. We anticipate that more suppliers will come on board once they see that climate-friendly transport pays off when it comes to our contracts."
The Climate Budget for 2019 contains more measures designed to promote zero-emission commercial transport in Oslo. Skilled tradesmen and other business people who choose electric vehicles will benefit from dedicated charging points, parking spaces and delivery bays.
"A green transition for vans is underway. As a municipality we will do what we can to make it easy for businesses to choose climate-friendly ways of transporting goods," says Heidi Sørensen, director of Oslo's Climate Agency.
In the course of a few years, many van operators in Oslo will switch to electric vehicles, and several of the measures in the Climate Budget are the result of useful input from businesses. The measures can help reduce greenhouse gas emissions by 17,500 tonnes CO2by 2020.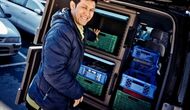 English
"We haven't regretted even for one second switching to an electric van"
More benefits for the electric van
The "green carrots" aimed at the utility transport sector include the following:
electric van-dedicated delivery bays;
100 new charging stations and new parking spaces/delivery bays reserved for deliveries by zero-emission vehicles;
the establishment of at least two freight consolidation centres to make goods transport more straightforward and efficient for businesses;
grants for tradesmen and taxi drivers to install charging points at home;
grants to businesses to install charging points at workplaces; and
emphasis on zero-emissions technology in municipal procurement processes.
Did you know?
The City of Oslo has developed and adopted the Oslo Climate and Energy Strategy, which is in accordance with the Paris Agreement.
The target is to reduce the city's CO2 emissions by 95 per cent by 2030, compared to the 1990 level.
The strategy is backed up by an annual Climate Budget, integrated in the city's annual financial budget.
Read more reports and documents on Oslo's climate action here! (english)
It's happening!
Maske is by no means alone in investing in electric vans this year, for several reasons.  New models are coming onto the market with longer operating ranges; an owner of an electric van saves on toll-ring fees; and scrappage payments have been increased for fossil-fuelled vans being replaced by electric vehicles. In 2016, only 4.5 percent of newly registered vans in Oslo were electric. In 2018, that number rose to 11.7 percent.
The Climate Budget for 2019 contains several new measures
Green utility transport is just one of the priority areas in this year's Climate Budget. The budget shows what is being done to cut greenhouse gas emissions, what progress has been made, and how much we still have to do. To achieve the City Council's climates goals, emissions must be cut by 319 000 tonnes CO2 by the end of 2020.
The Climate Budget singles out and quantifies measures that will account for more than two thirds of this reduction. In addition, the Climate Budget contains a number of measures that will contribute to emissions cuts, but that cannot be quantified on a scientific basis.
"The Climate Budget tells us that there is still work to do to reach the target. We wouldn't have this knowledge without the Climate Budget, and that shows that the Climate Budget is a successful tool," says Heidi Sørensen.
Green electric transport
Public transport capacity will be boosted significantly in 2019 in order to cope with population growth and the fact that fewer people are travelling in private cars. Ruter will roll out 70 new electric buses, and by the end of 2020, passengers on the Nesodden ferries will also be using zero-emission transport. The international ferries to Copenhagen and Frederikshavn are connecting to shore power at Vippetangen. At the same time, work will continue to increase the number of charging points in Oslo, and in 2019 the city will build 26 km of new cycle path.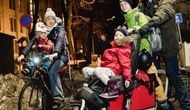 English
This family wants a car-free life in Oslo
Voluntary agreements for fossil-free construction sites
Oslo is a growing city, with construction sites accounting for a significant proportion of emissions. And the municipality itself is a major developer. At the end of 2017, 27 of 38 major construction projects in Oslo were fossil-free. The construction industry itself has high ambitions to become fossil-free, and in the longer term zero-emission, and the municipality is eager to hold talks with the industry regarding voluntary agreements to cut emissions.
Here you can read Oslo's Climate Budget 2019 and other reports on the city's climate action in English
In addition, new grant schemes are being introduced to increase the number of fossil-free and zero-emission construction sites. Municipal agencies should impose consistent climate and environmental requirements in order to give developers predictability and opportunities to find new solutions.
"The industry itself has given clear signals that it wants to be part of the green transition. Now we are inviting them to collaborate on specific measures," says the director of the Climate Agency.
Measures

Climate effect

measured in tonnes CO2e

2016-2020

Changes to the road-user payment system (Oslo Package 3) and incentives to purchase zero-emission vehicles

36 100

Fossil-free public transport by 2020

27 700

Zero-emission construction sites (NEW)

26 000

Climate friendly goods/utility transport (NEW)

17 600

Zero-emission taxis

  7 000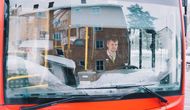 English
"It's great that the electric bus is so quiet to drive"
More measures required
In order to achieve the goals for 2020 and the following years, the City of Oslo will need to boost measures that have already been implemented and also identify effective new ways of cutting emissions.
This year Oslo is European Green Capital. Businesses and major public sector workplaces are challenged to make major efforts to make journeys to and from work, and also travel during working hours, more climate-friendly. The municipality will launch schemes to provide grants to employers who make it easier for their employees to walk, cycle or use public transport.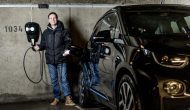 English
In Oslo people are installing charging points for electric cars at record speed
In any event, two national regulations will have a major effect on Oslo's climate accounting: the fuel-blending regulations, which will require diesel and petrol to contain at least 20 percent biofuel from 2020; and the national ban on the use of fossil fuels to heat buildings, which comes into effect the same year. Taken together, these regulations will contribute to cutting Oslo's annual emissions by nearly 100 000 tonnes CO2e. 
This story was originally published i Norwegian in September, 2018, and it was updated March, 2019.