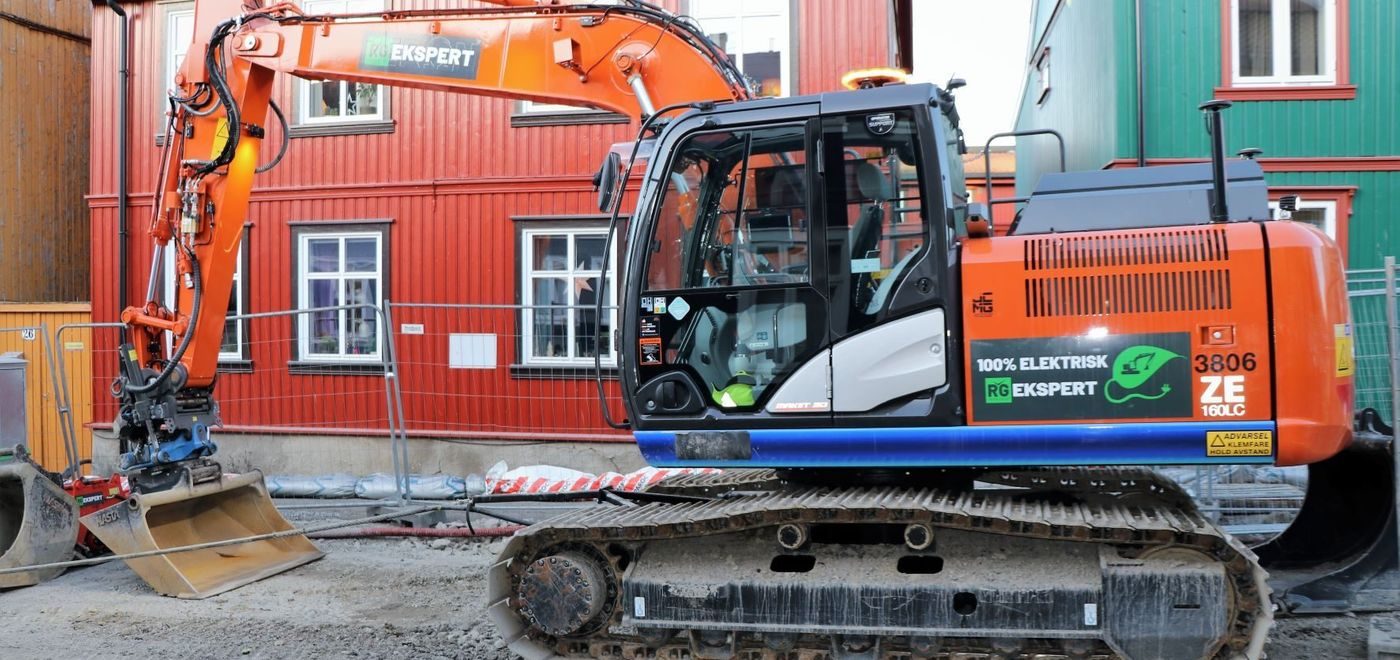 Accelerating the transition to an emission-free construction process
Oslo Municipality want to make their construction projects emission-free by 2025. A mapping of all projects shows that they might get there even sooner.
Tekst Ellen Omland Foto Nils Gelting Andresen
Emissions from construction machinery were just under 250,000 tons of CO2 in 2019, according to Miljødirektoratet (The Norwegian Environment Agency). This is about a fifth of Oslo's total greenhouse gas emissions, equivalent to the emissions of more than 100,000 passenger cars in normal use.
For several years the City of Oslo has been working on reducing emissions from construction sites. They build schools, roads, nursing homes, kindergartens and more to a value of approximately NOK 10 billion annually. It accounts for about a fifth of the turnover in this market in Oslo.
When it comes to the municipality's own building and construction projects, Oslo has rewarded suppliers who can offer an emission-free construction process. An emission-free construction process involves zero-emission machines on the construction site, as well as zero-emission transport. They started in 2019 and now the results are showing.
Requirements for emission-free construction
On behalf of Oslo's Climate Agency, Sintef has mapped the results of the new climate requirements. The review shows that requirements like this can be a very powerful climate tool.
Three years ago, there were no large electrical construction machines. Now more than 30 different construction sites in Oslo have heavy zero-emission construction machinery in operation. More than 20 different types of zero-emission construction machinery and vehicles are in use at the municipality's construction sites.
The results are uplifting, even after two years. There is now a rapid restructuring of Oslo's construction sites where the municipality is the client. The report from Sintef shows that the trend towards emission-free building and construction sites is proceeding at a high pace, although some challenges remain.
It is especially the Agency for Water and Sewerage Works that has succeeded in many projects with a high proportion of emission-free energy use.
«We have worked systematically since 2017 to introduce an emission-free construction process in our projects and we are very pleased with the results», says Head of Section, Espen Hauge.
First, the Agency for Water and Sewerage Works introduced requirements for biofuels in their tenders, then gradualy emission-free construction got more and more important.
«In competitions for construction assignments, we have emphasized environmental performance and emission-free projects since 2019. Consequently the contractors have been able to invest in emission-free machines», Hauge says.
The goal can be reached ahead of time
The City of Oslo aim to make its own construction projects emission-free by 2025. The Climate Agency's Director, Heidi Sørensen, is pleased with the development.
«Requirements for emission-free construction has been so effective that we might reach the goal earlier than 2025», Sørensen says.
One of the challenges has been access to machines. However, in 2022 about 15 percent of new sales of excavators in Norway will be electric.
Electrical construction machines are rebuilt after they leave the factory. The manufacturers have not started large scale production yet, because they do not see it as profitable. This might change. Hopefully the development in Oslo and Norway will contribute to faster production, and in turn affect the price of emission-free construction machinery.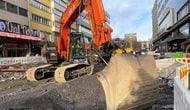 English
Norway expects a large increase in electric excavators in 2022
Satisfying development
The City of Oslo has found ways to reduce greenhouse gas emissions in the construction industry. Insight and an understanding of the challenges contractors are facing is essential for making a change.
«Access to electricity can be a challenge, especially in larger projects with heavy equipment, machines, and vehicles», Sørensen says.
According to the report, contractors experience that temporary access is downgraded compared permanent power supply. That is why there is a need for routines and procedures when contractors are to obtain electricity on site.
The City of Oslo's goal is to reduce greenhouse emissions by 95 percent within 2030. To achieve that goal, measures must be put in place in all sectors, including construction.
Emission-free construction process means that we all get a better city to live in. In addition to reduced emission, the side effects are very positive. Less noise, better air, and a better working environment, says Sørensen.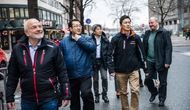 English
Electric excavators mean zero-emissions construction sites