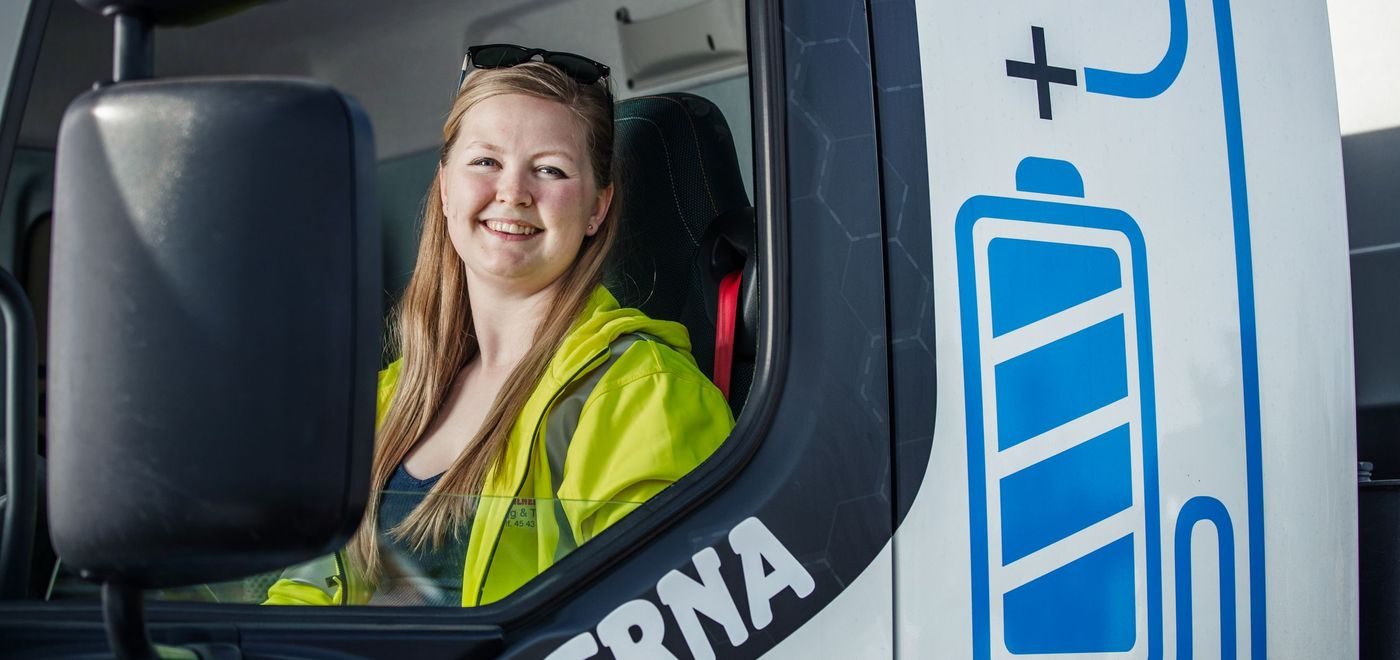 Extensive investment in zero-emission trucks
Electric cars have taken over the market. Now heavy transport is following! The company Tom Wilhelmsen has bought six of the world's first all-electric tipper trucks from Volvo, and soon their entire vehicle fleet will consist of zero-emission vehicles.
Tekst Mari Fossheim Foto Hampus Lundgren
Andrea Josefine Nyland has just started the day at a construction site at Tåsen in a white electric tipper truck named Erna. Andrea is one of the members in Tom Willhelmsen AS's zero-emission team, and she is a big fan. Not a day goes by without questions about the truck by people passing by, sometimes also taking photos.
«It's a lot of fun and I get why people are curious. So was I. I must admit that it took me a while to get used to charging at the right time, but now I make sure to charge Erna while I am having a break.»
When will zero-emission dominate?
«I remember we were at a truck show in 2018, almost standing alone at Volvo's electrical stand.»
Tom Wilhelmsen is the CEO of the company operating mass transport in the Oslo area. Just a few years ago the company used to be on one of few in the electrical market, but now something is changing.
More than five percent of the trucks sold in Oslo in 2021 were electric. That is five times more than the year before. In total, electricity and biogas accounted for 11 percent of the truck market in Norway's capital in 2021.
Tom Wilhelmsen received his first three tipper trucks in the autumn of 2020. Three more were put into operation this spring. The goal is to make the entire vehicle fleet zero-emission by 2025.
«Some of our competitors thought the transition was a gimmick and a marketing ploy. I think we have put those allegations to shame with our new investments. The electric trucks are three times as expensive and there is a significant investment risk we have taken, even with grants from Enova. I'm proud of what we have done, and I think the industry in general should make a move too. Even though we are happy with our lead», Wilhelmsen says with a smile.
Now the company is planning a project where filling mass will be washed and cleaned for contamination. Then the company can sell the cleaned stone and thereby reuse 90 percent of the masses.
«We have to clean up as we go.»
Heavy transport accounts for almost a quarter of the emissions from traffic
Emissions from heavy transport matters. Heavy vehicles account for 23 percent of emissions from traffic in Oslo. The Climate Agency's calculations of emissions towards 2030 show that emissions from heavy vehicles are not expected to decrease without further measures.
That is why measures are needed that get more people in the industry to use vehicles powered by electricity, hydrogen, or biogas. On behalf of the Oslo's Climate Agency, Hafslund Rådgivning and ZERO have mapped heavy transport in Oslo in a new analysis.
«ZERO's analysis addresses the various tools that should be implemented or strengthened to make Oslo a pilot city for zero-emission heavy transport. The analysis proposes when and how the tools should be introduced to stimulate zero-emissions and biogas, reducing fossil heavy transport towards 2030», says Margrethe Lunder, climate adviser in the Climate Agency.
A survey was sent out to 59 transport companies as a part of the analysis.
«One of the findings was the company's uncertainty about finances, vehicle technology, charging, and infrastructure. These are the biggest concerns in the industry», Lunder explains.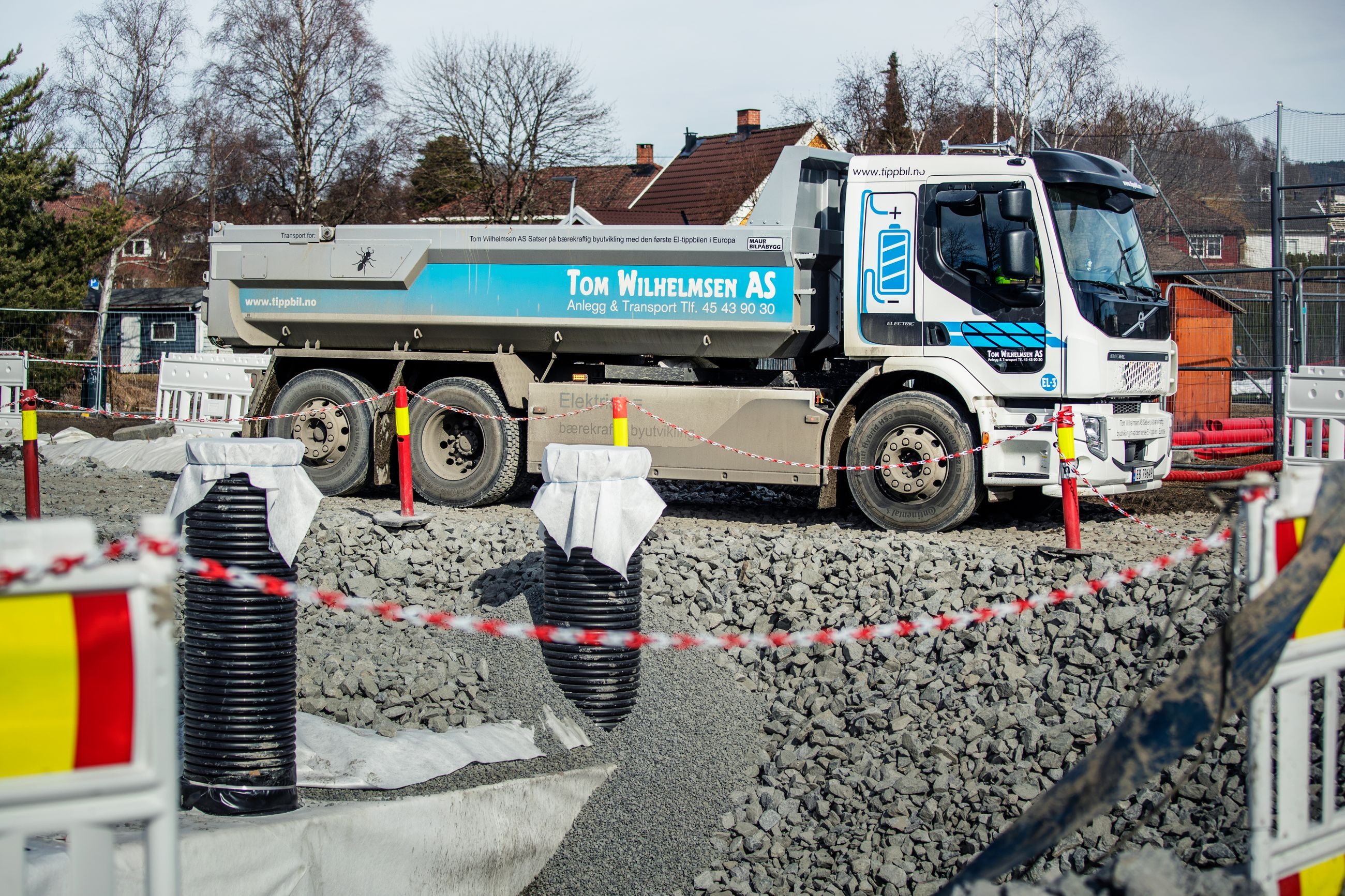 Clear requirements
The companies were also asked how they envision their own vehicle fleet in 2025. The results showed that a large proportion of the companies plan to replace their current vehicle with fossil-free alternatives, making the share of diesel vehicles a third compared to the 82 percent of today.
«It indicates that the companies understand that there will be a transition from diesel to other fuels in the next few years. We are happy about that», Lunder says.
So, what will it take? Tom Wilhelmsen points out that there are a few challenges ahead to make the rest of the industry green.
«Clear requirements must be set for zero-emissions in procurements, but the framework and requirements must carefully be followed up as well. The charging infrastructure will have to be upgraded. There is a significant shortage of charging stations today. It creates unpredictability for drivers and companies», he says.
It will take some work and dedication by the companies too.
«The resources are available now. Everyone must contribute to reduce emissions and noise on the roads.»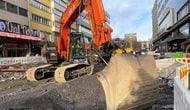 English
Norway expects a large increase in electric excavators in 2022
Charging and filling
Back to Andrea Josefine Nyland. She needs a solution on how to charge when she needs it.
«It should have been easier for us to find charging stations. Is not a big problem right now, even though I have to wait in line at the gas stations. As the industry is moving towards electric options, there must be more charging stations for us to use», says Nyland.
The unity among the drivers with electric vehicles is growing, even though there still are relatively few electric trucks rolling around the city.
«We wave and smile at each other, and we like to have a chat now and then. Even though we belong to different companies, I consider them colleagues.»
The transition is not without difficulties. That is why the city of Oslo and the Klimaetaten are working on the Pilotby project for zero-emission heavy transport to develop tools that stimulate the transition from fossil to fossil-free heavy transport in Oslo.
«This work includes facilitating charging and filling infrastructure in the municipality by making space available. Our ambition is to make it as predictable and profitable as possible to operate in Oslo with heavy zero-emission and biogas vehicles. It is important to make it beneficial to use green alternatives compared to fossil vehicles, such as reduced cost, prioritization in certain zones, or priority parking», Lunder explains.
Emission-free heavy transport equals business
Dialogue with the industry, as well as insight from businesses, is crucial to succeed.
«We have seen major differences between companies in how far they have come in terms of switching to zero-emission technology. You might think that the largest companies are in the lead, but that is not always the case. However, it is easier for them to take the leap because they have the resources available, such as economy and employees. The small and medium-sized companies do not necessarily have the same room for maneuver. We have to take this into consideration too», says Lunder.
«From 2025 there will be requirements for biogas or zero emissions in all our transport procurements, and it is important for us to convey these requirements. This will force a change. We must highlight increased environmental differentiation in the road toll and zero-emission zones too.»