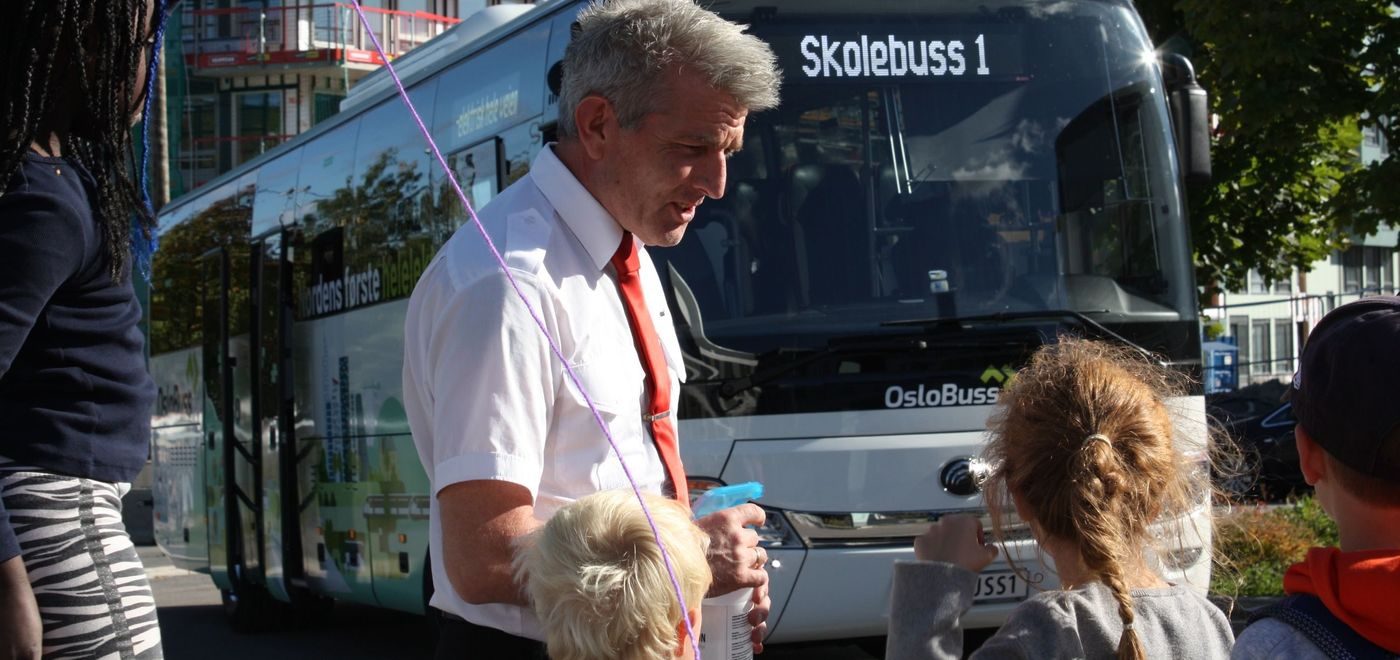 Introduction of electric coaches
An almost silent electric bus transports pupils through the city. Oslo is investing in fast charging stations so that more buses in Oslo can have zero emissions.
Tekst Ellen Omland Foto Ellen Omland
"Are we taking the electric bus today?"
The young boy, six years old, is jumping with excitement when bus driver Frode Lillebø steps off the bus. Ruseløkka school is currently being renovated, and its pupils are therefore transported by bus to and from another school in the city, Vollebekk school. The school bell has rung, and the electric coach is waiting to take the pupils back to Ruseløkka. The pupils may not realise this, but they are part of a green shift within heavy vehiclesin Oslo. Oslobuss is the first company to operate electric coaches in Oslo, outside of the bus services provided by the public transportation operator Ruter.
The pupils climb on board and bus driver Frode gets ready for the trip.
"The biggest difference between an electric bus and a fossil fuel bus is the range. But I've not had range anxiety yet. To tell the truth, we haven't taken any chances either," he says.
The electric bus has a range of 400 kilometres before it needs to be charged. One other difference with the electric buses is that you can hear all the sounds of the suspension system as the bus moves, as the traditional sound are eliminated. Initially, you may think something is wrong, but this is all part of driving an electric bus.
You would think that a silent bus would make the work situation more comfortable for the driver, but you would be wrong. A bus full of young school kids is never quiet!
"And we have to take things slow – we've got precious cargo on board."
Ruter's electric buses
Ruter is the name of the public transport system in Oslo and the surrounding municipalities.
Ruter shall have zero emissions by 2028. In 2021, only renewable energy shall be used for public transport.
There are currently 156 electric buses operating in the Oslo region.
Several of the most heavily trafficked bus routes in the city are now operated by high-capacity articulated buses. These generate less noise and have less impact on air quality.
In the near future, there will be many more electric buses on the roads as new bus contracts start in Oslo South and Oslo city centre.
Better opportunities with electric coaches
"We wanted to be part of the green shift," explains Chairman of the Board and owner of Oslobuss, Svein Busch Iversen, talking about why they have invested in four electric coaches.
As early as 2016, Oslobuss started considering the opportunity of procuring electric coaches, when they realised the direction things were heading in.They had to find vehicles to replace diesel buses, and realised that electric coaches would be the most appropriate choice in five to 10 years' time.
"For us, the environmental aspect of electric coaches is important," explains Svein Busch Iversen, "but it is also important for tender competitions, where electric vehicles are given a high priority."
When Oslobuss is submitting tenders for competitions, they have noticed that in particular the major companies are requesting information on climate-friendly aspects. Svein Busch Iversen is in no doubt that their electric coaches are a competitive advantage. One of the contractors he mentions in particular is the City of Oslo, who give high priority to electric vehicles when contracting school transport, thus paving the way for other contractors to follow suit.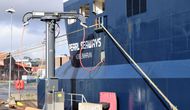 English
Moves to make a zero-emission Port of Oslo
"Electric buses are an expensive investment, and we have received support from Enova towards the total sum. However, operating costs are much lower than with diesel buses. We are also confident that the new electric buses will have a much longer lifetime. A diesel engine needs replacing every five years, while we believe the electric bus engines will last longer.
An electric coach currently costs twice as much as a diesel-run coach, but as more and more companies recognise their value, the prices will drop," states Svein Busch Iversen.
Fast charging stations for coaches and heavy vehicles
With the climate budget for 2021, the City Council aims to establish fast charging stations in the city for heavy vehicles and buses that are not part of the normal public transport operated by Ruter. These will be for coaches, airport buses and express buses. Emissions from these buses stands for in total 15,000 tonnes of CO2 equivalents every year, within the city limits. This is about 50% of the total emissions from buses in Oslo. The fast charging stations may help accelerate the transition to electric buses.
"Fast charging stations for heavy vehicles and buses are an initiative to encourage those companies that do not yet have electric buses to cross that barrier, by investing in charging infrastructure," says Astrid Ståledotter Landstad, climate consultant at the City of Oslo's Climate Agency.
She has ordered a report from Multiconsult on behalf of the Climate Agency. The report uncovered several requirements for the transition, including the need for charging stations for bus transport.
"It is important to carry out measures in relation to the transport industry," she continues, explaining that Oslobuss won the tender competition for school transport because they could offer electric buses.
"If we want to get other companies to do the same, we have to provide fast charging stations in the city."
Dreaming of longer trips
The electric bus has soon finished its trip for the day. However, bus driver Lillebø would prefer to drive longer trips with the electric bus.
"The dream is to use electric coaches for longer journeys, like to Denmark and Sweden," he says.
Bus drivers must take a 45-minute break every four and a half hours. Lillebø is therefore certain that the logistics of such a trip would fit in with the necessary stops to charge the bus.
"But this would require an investment," he says, adding that he believes the general public would prefer an eco-friendly form of transport.
The travel time for the passengers would not be much longer. For the time being, the school kids in Oslo are the first passengers to enjoy travelling by electric charter bus.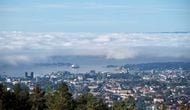 English
The Climate Budget – explained